Every home needs a powerful theater system! Whether you're enjoying the latest and greatest Hollywood hit or binge-watching one of your favorite television shows, it's always better when you have a fully-immersive home theater installation in Tucson, AZ. From the TV, to the sound system, to the streaming devices, gaming platforms and more, Gadget Geeks is ready to help you bring your amazing home theater system to life.
Connected Homes and Devices
Today's modern homes are smarter and more connected than ever before, which means your audio and video systems should be too.
Whether you've got a smart speaker system or want to integrate your entertainment system with your personal home assistant, we can help. Our goal is to leave you with a home theater experience that's everything you want it to be and more—something you'll enjoy each time you sit down to relax.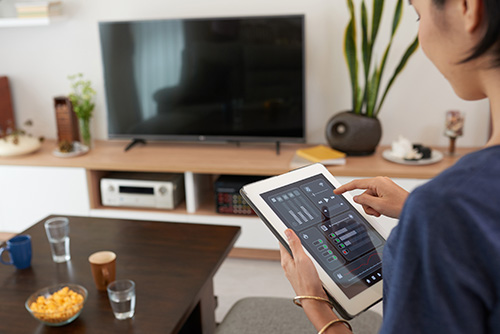 Total Entertainment Expertise
We're your entertainment experts! Not only can we handle the basics like speaker arrangement and TV mounting in Tucson, AZ, we can work with you to design your very own home theater experience, recommending the right products and networking everything together so that it's easy to control. Our scope of abilities includes:
Video and audio installation
Video and audio setup
TV mounting
Home theater installation and setup
We take the utmost care in setting up your system, from good cable management to proper calibration for your speakers, television, receiver and more. And, before we're done, we'll test it to make sure everything meets and exceeds your highest expectations.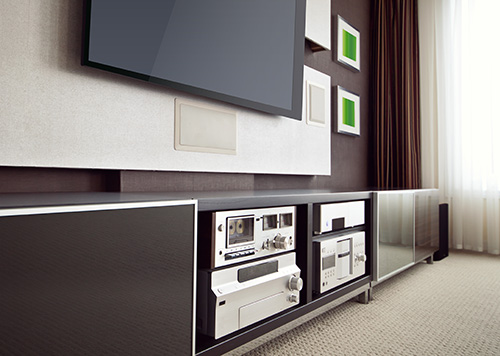 Bring Entertainment to Life
Ready to upgrade your home entertainment system and get an immersive experience? Gadget Geeks will help you mount and integrate your television, speakers, AV components and much more, leaving you with the ultimate home theater setup.
Contact us today at 520-461-5515 and let us help you realize your vision for a home entertainment system.