In the age of smart home technologies, it's easier than ever to protect your home against intruders, vandals and anyone else who may want to cause you harm. Gadget Geeks will help you bring peace of mind to your home and make sure it's protected at all times with a home security system installation in Tucson, AZ. Our complete scope of services includes:
Home security system installation
Home security system setup
Smart security cam installation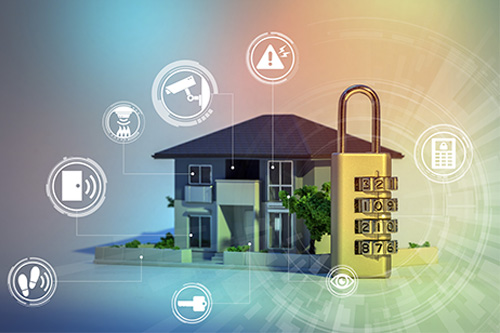 Security Devices You Can Trust
Whether you've been the victim of a recent break-in or are simply taking proactive measures to protect your home and your family, we're dedicated to providing you with access to a complete range of home security products. Our familiarity with connected smart devices and other standalone home security technologies spans some of the best products and most reliable brands, including:
Arlo Security System
Canary Security Device
LG Smart Security Wireless Camera
Lighthouse AI Camera
Nest Cam Security Cameras (indoor/outdoor)
Ring Stick Up Cam
Ring Spotlight Cam
Smoke Alarm
Nest Protect
Security
SmartThings Home Monitoring Kit
SimpliSafe Security System
Our experienced team handles the entire home security system setup process. We'll work with you to identify areas of concern and make sure the right products are installed. Then, we'll program and configure them to make sure they're synced up with your devices so you can easily monitor your home. We can even help you automate them, for total protection and peace of mind.
Protect Your Home
Home security is important. Let Gadget Geeks help you protect your home with the right devices and network of technologies, so you always have peace of mind in your safety.
Reach us today at 520-461-5515 to discuss today's modern home security devices and how we can help you put them to use in protecting your home.
Contact Us Today!